Introduction of lunch box "the car"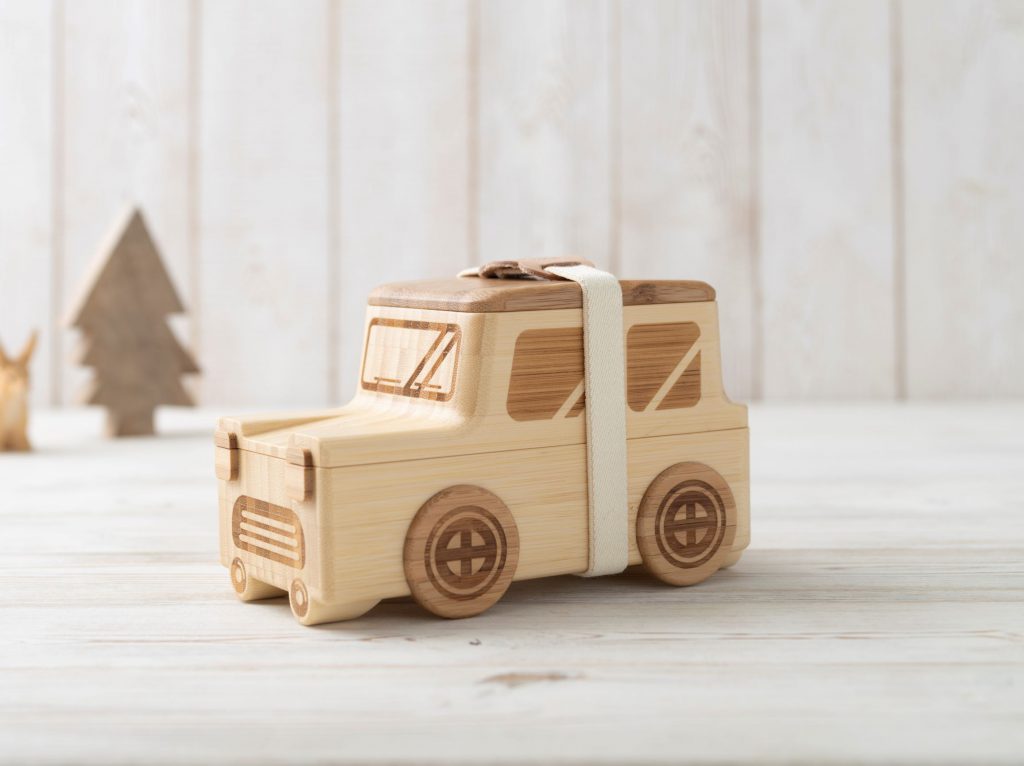 The possibilities of natural material
Frequent touching of natural materials during infancy is said to be effective for stable and fertile growth of the mind and thinking. The things young children see, touch, and hear are all stimulating, and learning starts from the things they experience through the five senses. Tableware is one thing small hands and mouths touch directly every day. We think that natural materials have unlimited potential.
Tableware that fits well with your food and lifestyle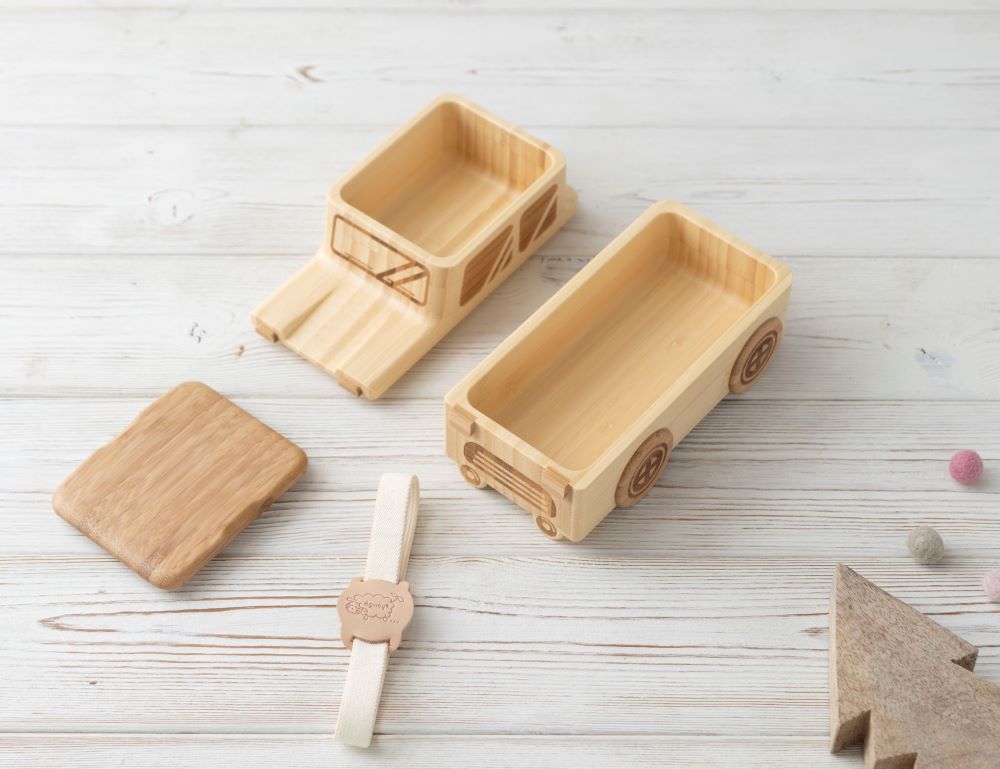 Using bamboo, a familiar material in Japan, agney* developed tableware made from a natural material that offers convenience,safety, and productivity to match closely with your food and lifestyle. This tableware offers gentle warmth and expands various lifestyles.
The special qualities of bamboo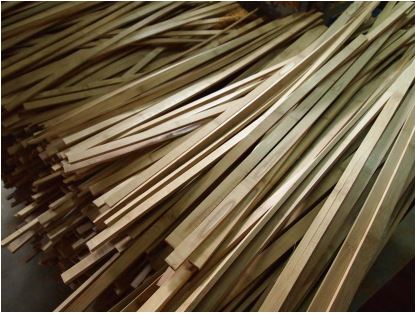 The advantage of a container made from natural bamboo is its low thermal conductivity. Similar to grasses and leaves, bamboo has straw-like tubes called conducting vessels that are bundled in a straight line. This is a major feature that typical trees do not have.
Layers of air
If you look at a cross-section of bamboo, you can see that a large number of straw-like conducting vessels are arranged. The small amounts of space among these conducting vessels create layers of air, which increase internal heat retention like heat insulating material.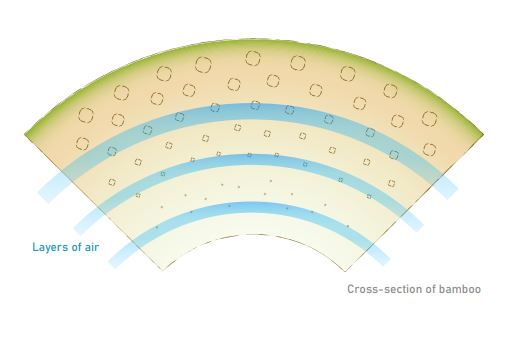 True taste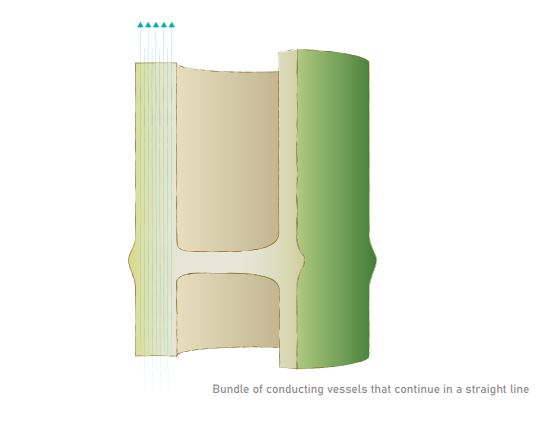 In other words, compared to glass and porcelain tableware, the temperature of bamboo tableware is stable and not affected much by the temperature of the open air. We believe that this can preserve optimal conditions longer for foods and drinks like cold juice and hot soup.
Make meal time more fun!
Our "Car lunch box" has solid functionality while having the cute appearance of a toy. The bamboo is smoked to change its color to a gentle hue that makes use of the good quality of the material. No coloring agents are used. The simple design of windows, tires, wipers, and other parts produces a space that sets off a child' s power of imagination. Children will definitely look forward to meal time with excitement.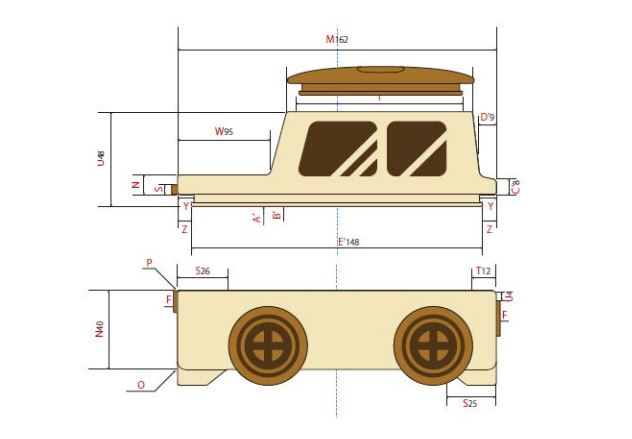 The merits of bamboo tableware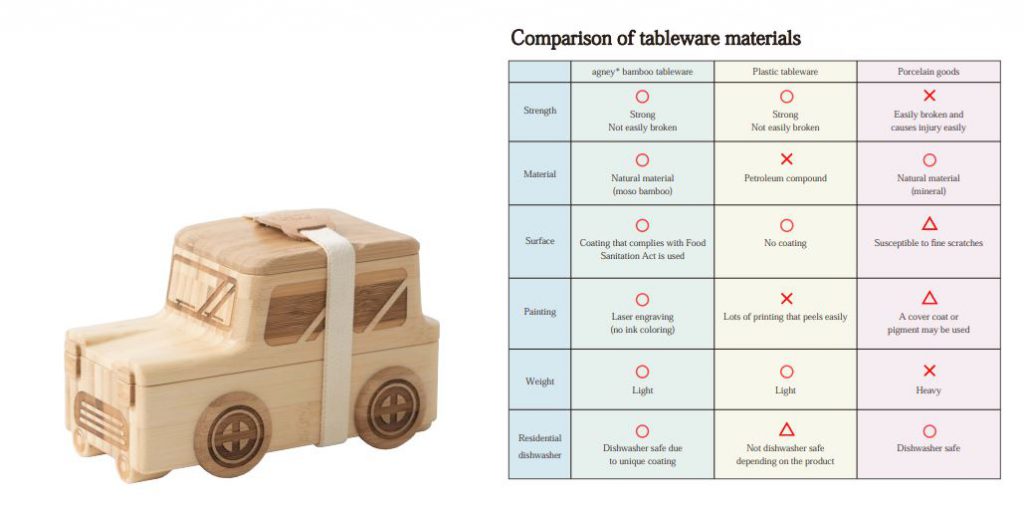 agney tableware is made from natural (moso) bamboo. Moso bamboo grows large rapidly in a short life cycle of 3 to 5 years. Bamboo is a revolutionary natural resource that can be continuously and efficiently renewed with minimal land use. Use of bamboo is an effective method of utilizing resources to stop deforestation, which is a major cause of environmental problems and global warming. As well, strong, lightweight, easy-to-handle tableware is appealing for families with young children. agney tableware is made of natural material and stronger than glass and porcelain tableware, so there is no danger of injury from broken pieces if it is accidentally dropped. Also, children may bite plastic tableware and accidentally swallow a broken piece, but agney bamboo tableware is softer than plastic and glass tableware and less likely to break from biting, so there is no need to worry about tooth injuries. Under these conditions and more, bamboo is a very balanced and safe material that can be used with piece of mind. Of course, its natural look is its biggest feature.
Bamboo is great for lunch boxes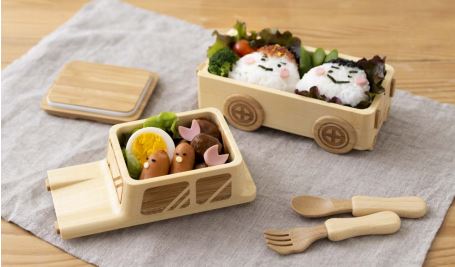 From long ago, people in Japan have used a lunch box called an "o-bento" . Rice balls and other foods were packed in a traditional cylindrical lunch box called a "magewappa" . Bamboo has a bactericidal action, so it was well suited for carrying food.
Taste conveyed by material feel
Appearance and touch influence the impression of taste considerably. In addition to the differences in hue and mood, glass and natural material have large differences in firmness, material feel, and warmth when they touch the mouth or hand. Important elements of flavor are included also in feelings of warmth and softness.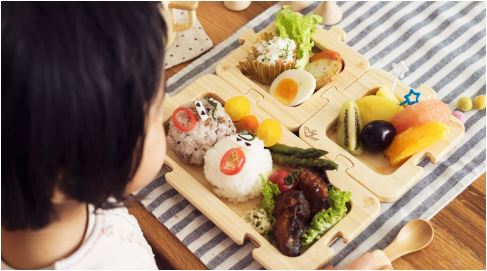 Sustainability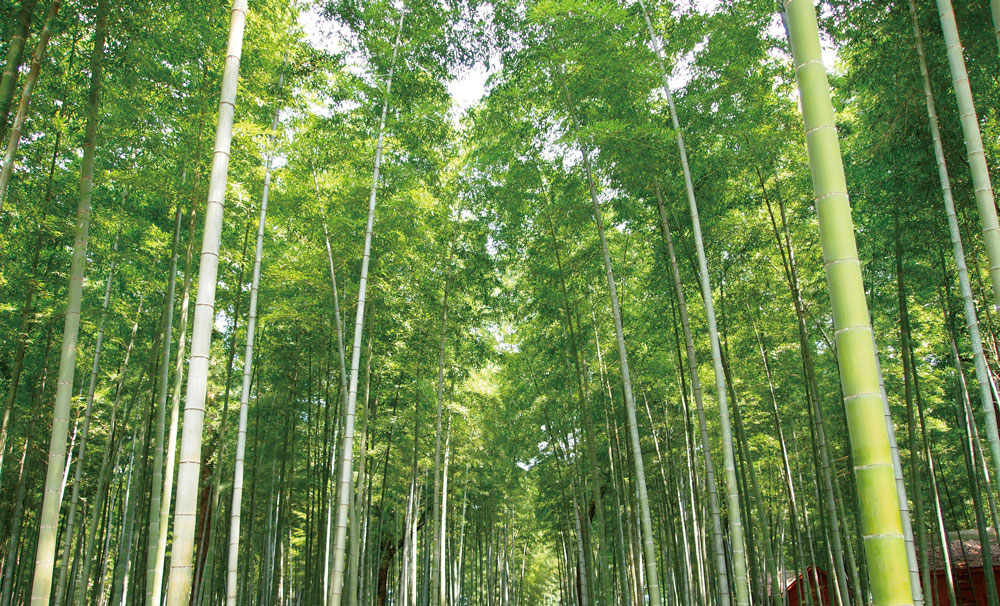 agney' s* tableware is made from bamboo, a familiar material in Japan from ancient times. Because raw moso bamboo grows rapidly at a speed over 20 times that of typical wood, there is no need to use agricultural chemicals that adversely affect the ecosystem or to perform excessive tree planting. Using natural materials is borrowing from nature. Not to mention material selection, agney' s* mission is to produce better products that are not disposable and will be cherished and used for many years to come.
Development of production technology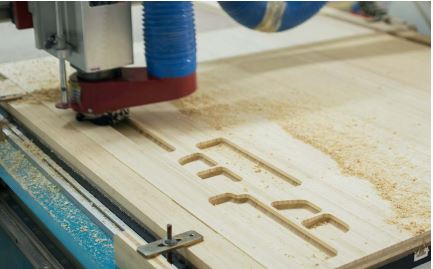 Manufacturers tend to avoid bamboo for products that must be machined delicately because it has twice the strength of general-purpose wood and fibers that split easily. agney* started research and development in 1988. It manages its bamboo from the cultivation stage (in a bamboo thicket of about 18 km²) and develops sawing and manufacturing equipment specifically for bamboo to increase production efficiency. It carefully reviewed all processes throughout production and is now able to manufacture the current beautiful lines and delicate forms of its products.
Six-layer clear coating
agney* never uses varnishes or dyes that cause allergies in its six-layer clear coating that preserves the material' s touch and hue. Its uniquely developed impregnation coating technology penetrates inside the raw material and protects the tableware securely to prevent staining and color transfer from soy sauce, and other dark beverages and fried food. Bamboo tableware can be used every day with peace of mind just like those made of glass and porcelain.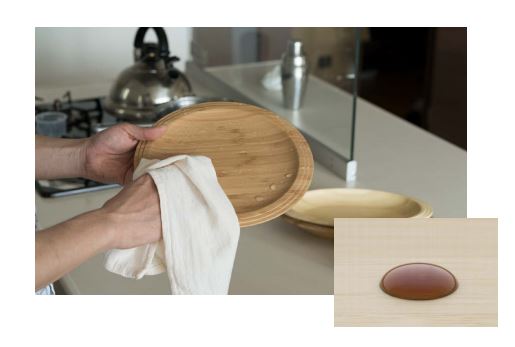 LOHAS COAT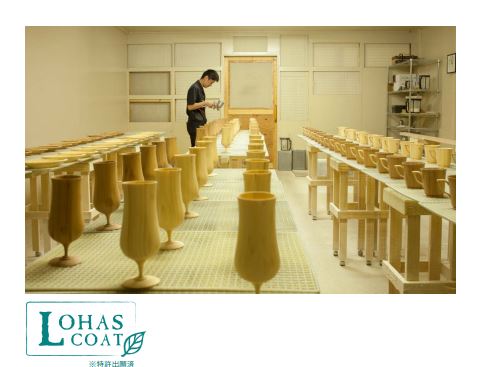 LOHAS COAT is a (patented) coating technology developed in-house that suppresses e-coli and staphylococcus aureus thanks to a synergistic effect of a coating that contains natural green tea ingredients and phytoncide, a component of the bamboo itself. agney* applies this new LOHAS COAT technology to all its tableware to manufacture safer natural tableware that can be used with greater peace of mind. *This coating is not guaranteed to control all bacteria or have permanent effects.
Dishwasher safe
All agney* tableware is dishwasher safe. Thanks to agney*' s unique coating technology, the tableware passes a dishwasher drying resistance test, which is rare for tableware made from natural materials. Of course, washing with dish washing liquid is also possible just like with any porcelain or glass tableware.
*Recommended warm water setting: 70°C or less.
*Dishwasher detergents containing bleaching or abrasive agents cannot be used.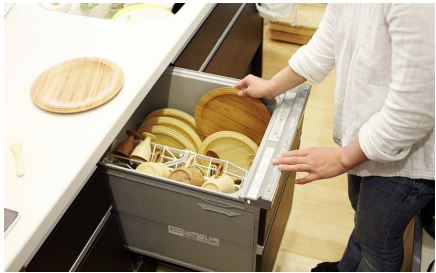 Verification of safety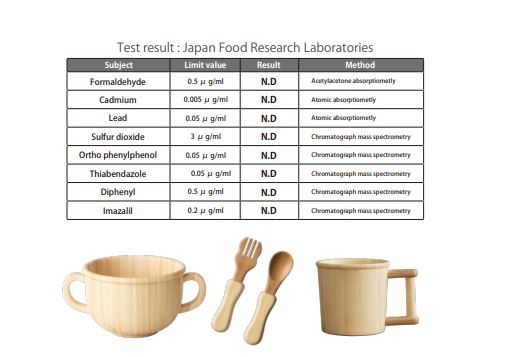 agney* asks third-party institutions to perform and publicly disclose various quality examination tests on a regular basis. It strives to convey the robust safety of its products because safety is invisible to the eyes.
In conclusion
Bamboo has been a symbol of good luck in Japan from ancient times. With its strong germination strength that can lift up even rocks, its fast growth rate that is tens of times that of trees, its refreshing, evergreen appearance that never withers over the years, and the power of its underground stems to spread far, in every respect bamboo is an auspicious item that means eternal growth and prosperity. Bamboo is selected as a gift that signifies the giver' s hope for lifelong health to celebrate events such as a birth, a birthday, and enrollment in kindergarten.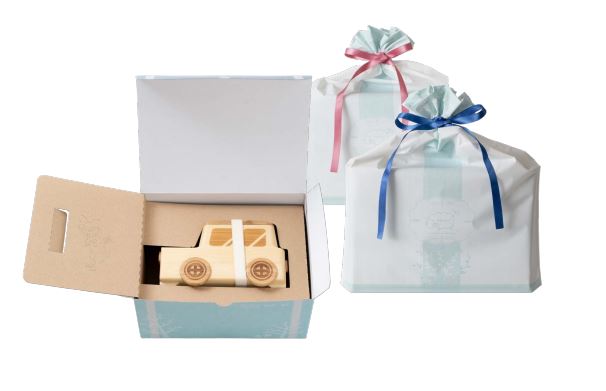 ONLINE SHOP